7th Annual Southern California Employment Law Conference
Co-Hosted by: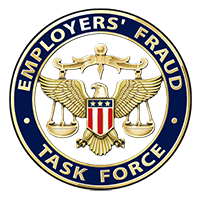 April 28, 2017
As Floyd, Skeren & Kelly's "Annual Employment Law Conference" enters its 7th year, we have another stellar group of employment law and workers' compensation experts to present a comprehensive learning experience for employers, human resource administrators, risk managers and claims adjusters on important topics impacting the workplace
We are pleased to announce that Kevin Kish, Director of the Department of Fair Employment and Housing (DFEH) will be our keynote speaker during an important year for employers as we transition to a new President and federal administration, along with the inevitable changes in employment law and regulations that will follow, Tina Walker, Regional Administrator for the DFEH will be joining Mr. Kish to provide her valuable input on the topics covered.  We are also pleased to announce that Christine Baker, Director of the California Department of Industrial Relations (DIR) is joining us with an update from the DIR.  We are also fortunate to have as a presenter, Mark 'RX Professor' Pew from PRIUM, to cover recent developments impacting employer policies on marijuana in the workplace and to address the many questions that have arisen since the passage of Proposition 64.
Our Sessions Will Include:
"What's New at the Department of Fair Employment and Housing?" New regulations and systems are in place (and are pending) that significantly impact the workplace. These include: (1) New regulations related to "Anti-Discrimination, Harassment and Retaliation" workplace policies and procedures-final; (2) Anti-Human Trafficking law—the DFEH is now the enforcing agency in California–what does this mean for California employers and what is the enforcement role of the DFEH-final; (3) An overview of California's proposed FEHA regulations covering the permissible scope of background checks-pending; and, (4) An overview of the proposed FEHA regulations covering transgender status and protections-pending.
An overview of new laws and regulations impacting workplace substance abuse policies, including the permissible scope of applicant/employee drug testing in light of Proposition 64 (legalized marijuana in California) and guidance for training managers on "reasonable suspicion" based drug testing, and the new developments on "automatic" drug testing following work place injuries.
Post-Brinker-employers still face costly class action for meal and rest period violations (e.g. the recent $90 million dollar judgment for rest period violations). This presentation will focus on employer compliance obligations and key steps for avoiding liability, including a discussion of "premium pay" and why failure to pay as required adds up to significant damages; best practices for documenting meal and rest periods; the permissible scope of on-duty meal periods; and, an overview of meal period waiver requirements.
"HR- Compliance is Complicated- 2017 Update"-This presentation will Include new 2017 legislation and regulations, key employment law cases to date, and anticipated HR trends impacting the workplace related to leaves of absence, meal and rest periods, absence and punctuality policies, disability management, understanding employer obligations under California's Fair Pay Act and its new 2017 expanded employee protections, and much more.
Reducing the risk of costly disability discrimination claims- guidance on employer best practices (related to the interactive process, reasonable accommodation, medical certification, work comp triggers for FEHA obligations, return to work challenges) and a legislative and case law update.
2017 Hot Topics in Workers' Compensation.
An Employers' Fraud Task Force Update.
Key strategies for defending post-termination workers' compensation claims.
Workers' Compensation case law update.
See our AGENDA for more details
Interested in Partnering with us as a Sponsor?  CLICK HERE
JOIN US FOR THIS VALUABLE OPPORTUNITY
TO LEARN MORE ABOUT THE EMPLOYMENT LAWS
THAT CAN PUT YOUR BUSINESS OUT OF BUSINESS
Our conference is approved for CE Credits, MCLE, SHRM, HRCI and in approval process for CEU's for ARPM, CPDM and CCMP